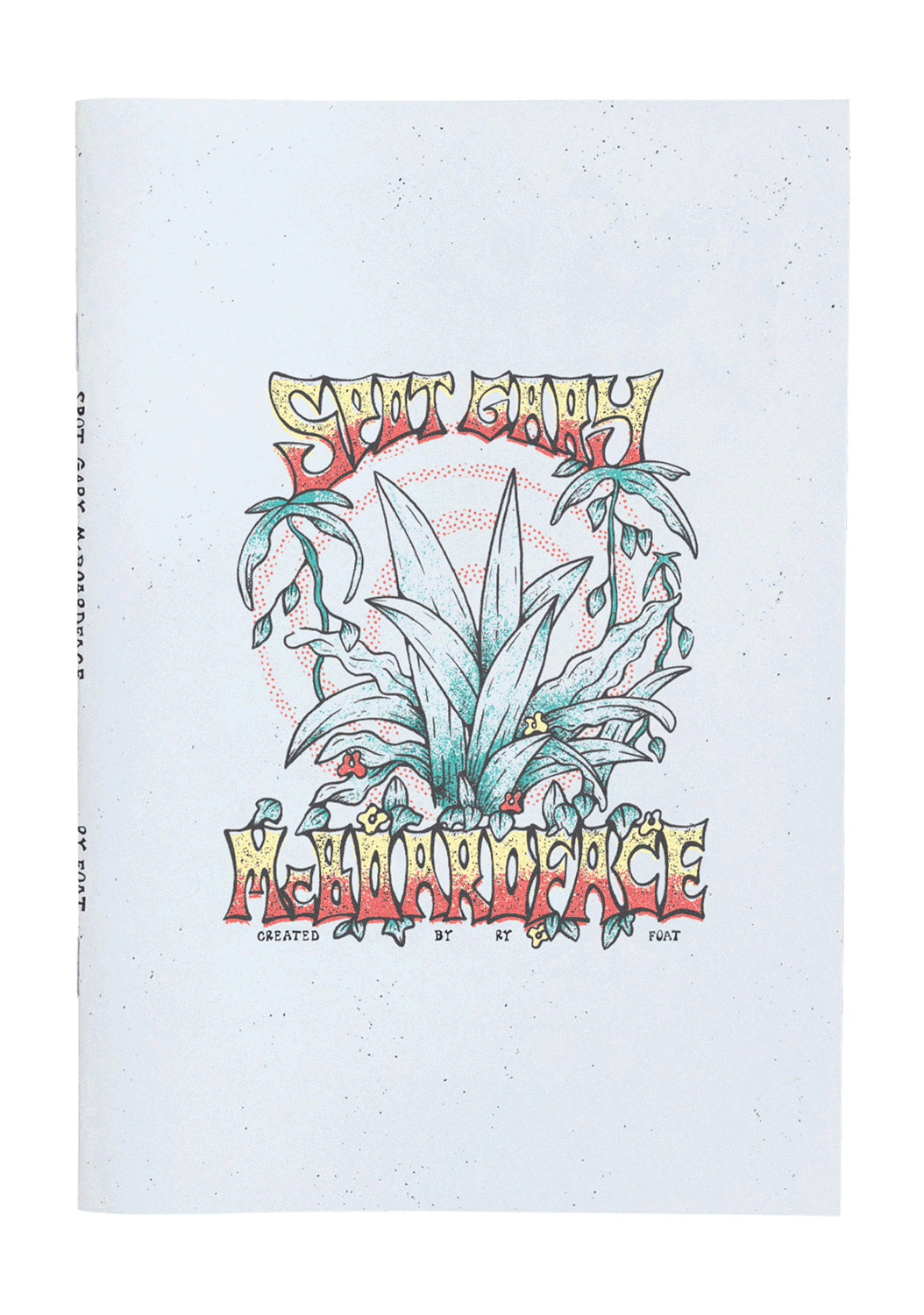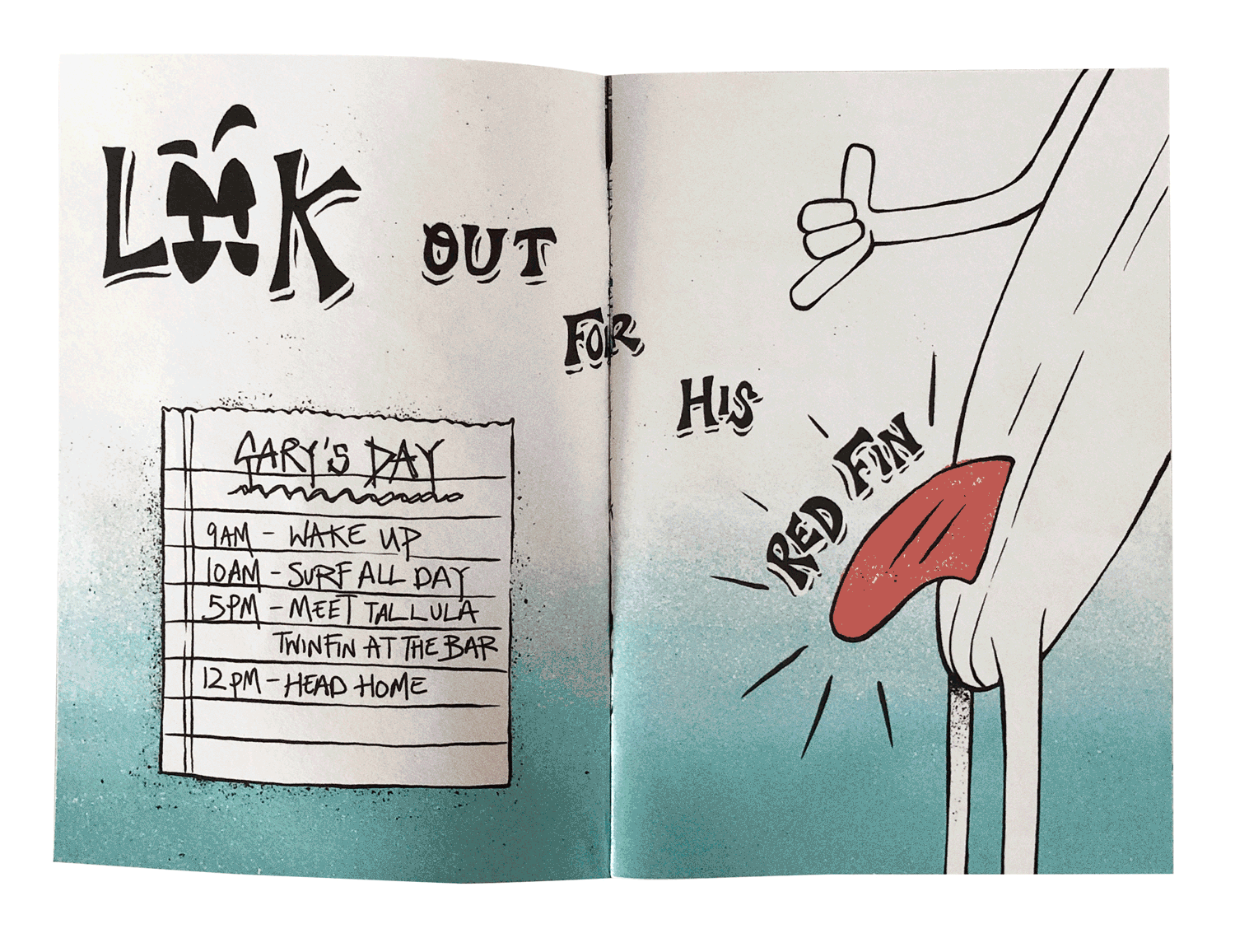 SPOT GARY McBOARDFACE ZINE
$18. full color 8.5 x 6 inch printed zine on recycled sugar paper
: whos dat with the sexy completely ding-less bod?

: damn girl thats gary mac
SPOT GARY McBOARDFACE TSHIRT
$35. printed on an off-white 100% organic cotton tshirt
SOLD OUT
PEEKIN THRU UR BLINDS
$20. 10 x 8 inch print on recycled card
whos that peeking in when u take a piss?
THINK ABOUT IT POSTER
$8. 12 x 8.5 inch print on recycled sugar paper
show ur love for the sea & sand
HYBRID
$20. 10 x 8 inch print on recycled card
would look decent on a wall in ur house
SOLD OUT